Public Speaking Super Powers
Website
If public speakers were superheroes, what would their super powers be? And, could you develop those powers for yourself?
Public Speaking Super Powers
uses the analogy of superheroes and their super powers to explain the skills used in successful speaking and how to nurture those talents in yourself. Carma interviewed 85+ speakers in researching this book.
Now available for pre-sale on Amazon in ebook, paperback and hardcover editions, and will be shipping starting Sept. 25, 2018.
---
---
Home Sweet Home Page
The 5 Deadly Mistakes Authors, Speakers and Coaches Make with Their Website's Home Page and How to Fix Them!
Website
Available in paperback from
Amazon
, and Barnes & Noble.
Available in ebook from me (PDF), Kindle, Nook, Book Locker and iTunes.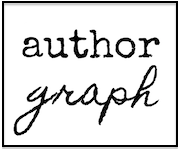 ---
Focus on Forgiveness
Spend 10 minutes each day thinking about the message that day's quote holds for you and emerge a more forgiving person.
Available in ebook format for
Kindle
---
Character Building Thought Power
By Ralph Waldo Trine with Annotations by Carma Spence-Pothitt
Is habit-forming or character-building a matter of mere chance or do you have it under your control? Can you make yourself the person that you've always wanted to be at will?
Available in paperback through
Lulu
Available in PDF ebook format from me
---
Carma also offers co-writing and ghostwriting services.
Forthcoming Books by Carma Spence
Celebrate You!
Own Your Awesome in Business and Life
Pulling from experience and research, Carma Spence shares techniques you can use to "own your awesome." From allowing yourself to be authentically you to ending each day with celebration, you can transform your life for the better one simple step at a time.
Learn more here.